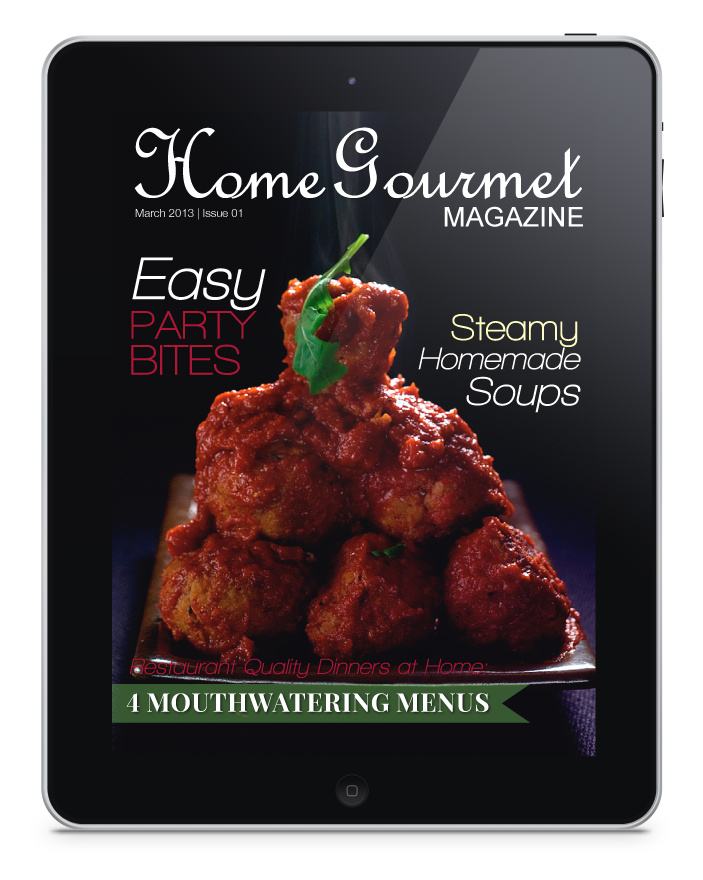 March cover photo and recipe courtesy of Nancy Lopez-McHugh, Spicie Foodie.
Restaurant-Quality Meals at Home
Every month, we search the world for tasty and innovative recipes from people who love food as much as you do.
We select and publish only our best finds.
Sometimes the chef is well-known, other times we are excited to highlight a hidden gem. Contributors include home cooks, restaurant chefs, cookbook authors, and people who just love to help you make delicious dishes at home.
Subscribe to Home Gourmet Magazine to discover simple and tasty recipes – including meaty, vegetarian, vegan, and gluten-free options.